GitKraken Client for Enterprises
GitKraken is leading the way in enterprise Git collaboration
Unlimited users; includes all team features,
including setup and support
Get ready for your free 28-day team trial of GitKraken Client
Now, any members of your team can experience all the GitKraken Client features, plus onboarding & support services, 100% free of charge.
We'll set up your trial and send you the details shortly.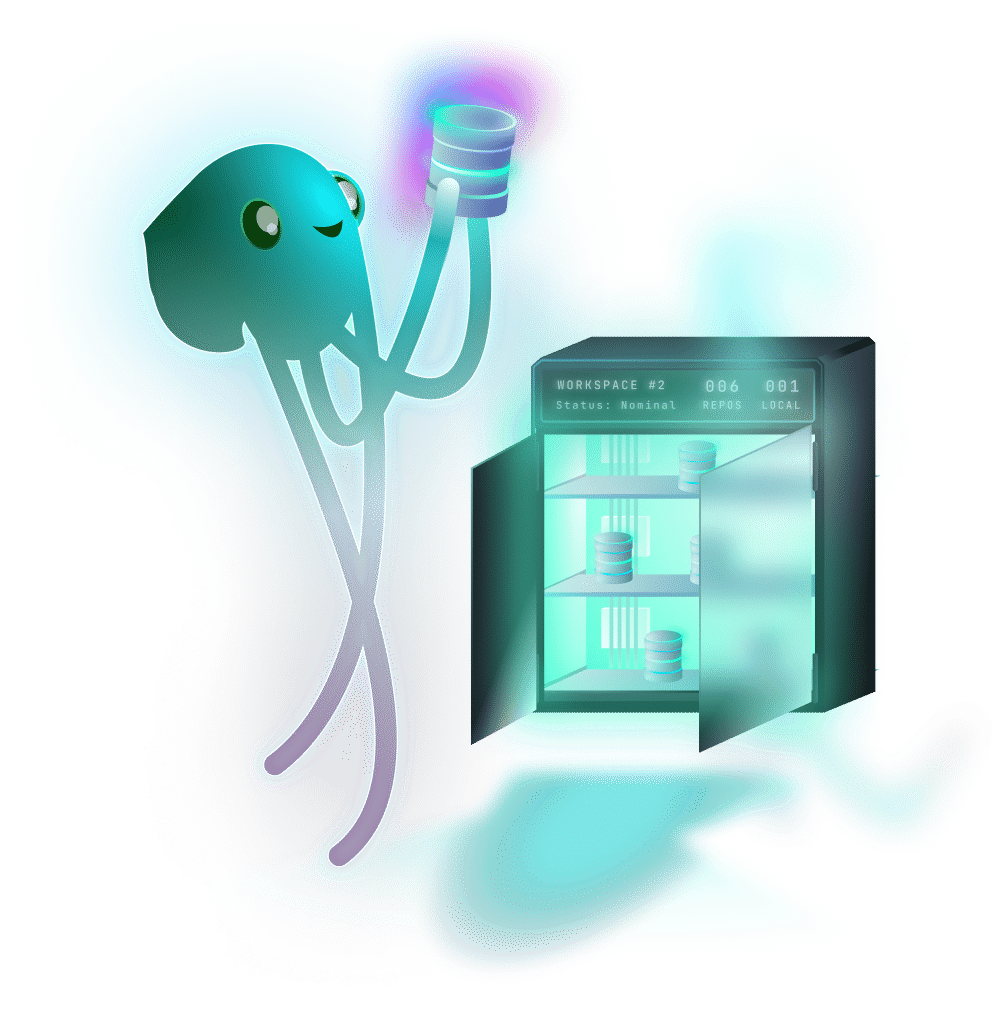 Empower developers and watch your teams transform
GitKraken Client is designed to meet the needs of every developer with its intuitive GUI, powerful CLI, and all the features you'd expect from the world's most popular Git client. Not only does it boost individual developer productivity, GitKraken Client enables teams to collaborate more effectively.
Relied on by high-performing dev teams
Elite enterprises choose GitKraken because we provide more than just a suite of world-class Git tools that improve developer experience. GitKraken is committed to enabling our customers with everything you need to be successful, from Git education to a centralized Help Center full of product onboarding, training, and support resources.
"GitKraken Client is now a standard across our entire R&D organization. Every action can be done in just a few clicks, which saves our developers a lot of time. The UI is so fast and intuitive that even our most experienced coders prefer this tool over the git command line."
GitKraken Client Enterprise includes:

No limits for users, team or team Workspaces

All team collaboration features

Customized training & onboarding

Priority technical email support

Custom resource package based on your tech stack

Tailored, 1-hour onboarding session

Additional training sessions when you add users

Dedicated account representative

Self-hosted license management option

Stand-alone license management option

Help Center for onboarding & support resources

Learn Git Library of educational resources
Don't want to wait? We'll be in touch shortly after you fill out the form, but you can download GitKraken Client and start a free 7-day trial in the meantime. We'll happily extend your trial and help you add team members.
Connect the tools your teams rely on
For a more streamlined workflow, leverage deep integrations with the tools already in your tech stack.
Team collaboration features
Measure how fast pull requests are merged into repos.
Group your repos and create a hub for your projects.
Create teams to leverage collaboration features.
Prevent merge conflicts by getting contextual information from the live Team View.
Understand the repo's history.
"I've tried other tools but I found that GitKraken makes things so much easier especially for new Git users. The way it integrates with GitHub/GitHub Enterprise is great and very easy to use."
- Sébastien Chaurin, Lead Data Scientist
John Deere
"GitKraken Client has been an invaluable tool for visualizing the history and state of our repositories. It makes it easy to determine which commits have been merged to which branches, and to trace the history of a feature. Team leads love it for hot-patching and branching."
- Kyle Fransham, VP of Research & Development
Superna
"GitKraken is the best multi platform GUI client. Our developers save 1-2 hours a week using the client."
- Hugo Valentim, Manager Engineer Operations
Stratio Automotive
Secure, flexible license management
GitKraken Client offers flexible license management options for enterprise environments. Our Enterprise Cloud provides cloud-based accounts with SSO. We also offer On-Premise solutions, both with self-hosted server and serverless with license keys.
Cloud-Based User Accounts
Managed via GitKraken.com
On-Premise
Self-hosted Server
Creating a more collaborative future
GitKraken is committed to rapid release cycles and continuing to develop enterprise-grade features and functionality that cater to the evolving security and user management needs of large organizations. Check out the GitKraken Client Roadmap to see what's coming soon.
Start your Enterprise trial
We'll help you get the most out of GitKraken Client Enterprise.