GitHub Student Developer Pack
Get GitKraken Client Pro and GitLens+ Pro for Free
Getting started using Git for version control can be confusing, but it doesn't have to be. GitKraken Client and GitLens for VS Code actually help make the process easier, which is why we've partnered with GitHub to provide GitKraken Client Pro and GitLens+ Pro free for students through the GitHub Student Developer Pack! We've also created lots of resources to help students learn Git.
"Being a student, GitKraken tools help me get my work done in a much simpler, faster way. I can work on my projects using the built-in code editor, and I can push the code directly to my repo from GitKraken Client, and I can understand a project's history faster through GitLens."
Free GitKraken Tools for GitHub Students
Students can learn Git much faster and easier leveraging the full power of Git through GitKraken Client, and can navigate their project histories through GitLens in VS Code.  Collaborate better with your peers and make code reviews a snap for your professors!
GitKraken Client Pro
GitKraken Client is a cross-platform client for Windows, Mac, & Linux, simplifying complicated Git workflows for millions of developers and teams around the world.  GitKraken Client makes Git more visual and accessible with an intuitive UI, the flexibility to switch between a GUI or a terminal, providing a seamless experience across operating systems. GitKraken Client offers seamless integrations with GitHub and GitHub Enterprise. Resolve merge conflicts without leaving the app, and use GitHub Actions to create workflow automation.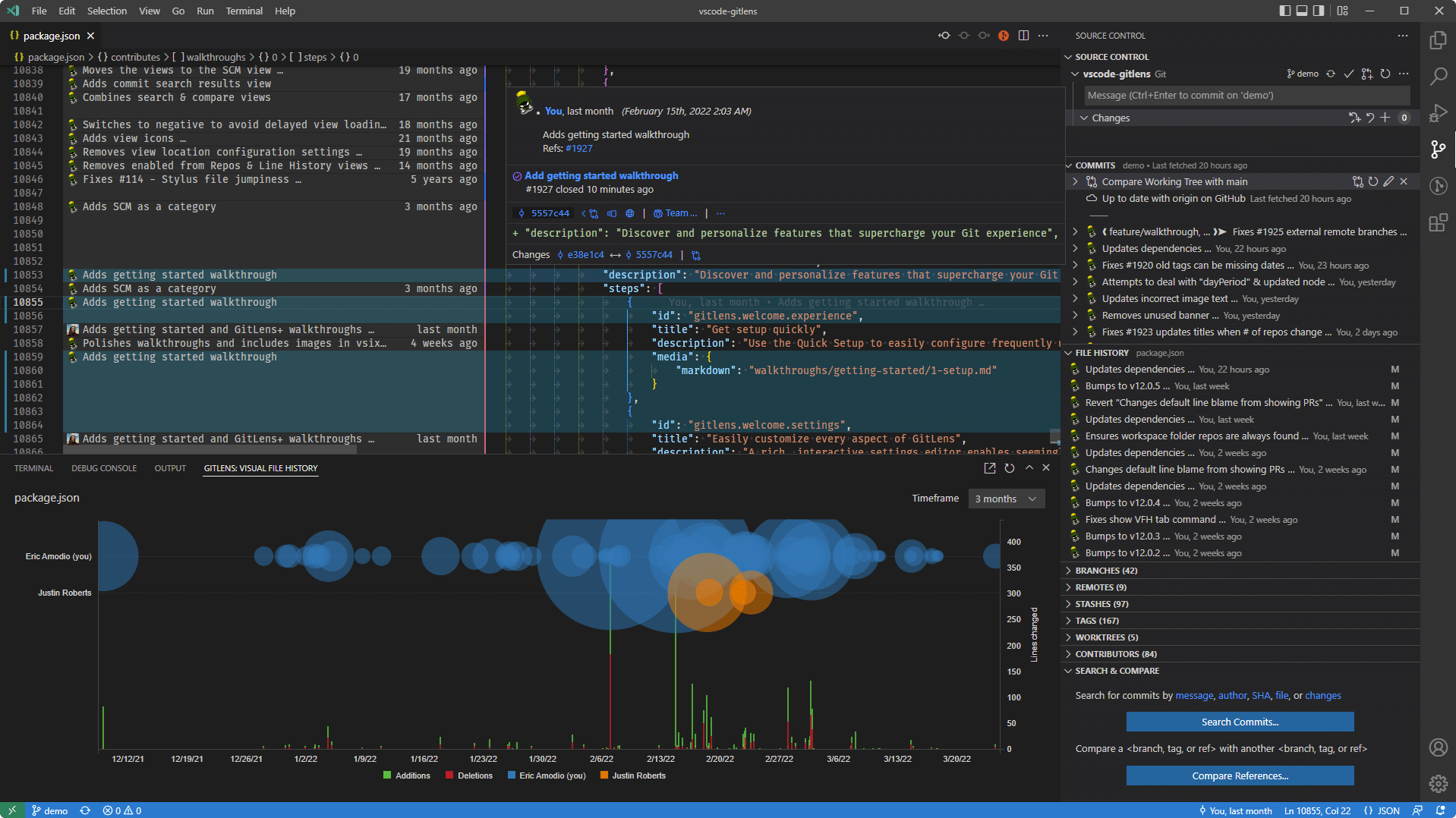 GitLens Pro
GitLens unlocks the untapped knowledge within each repository to help visualize code authorship by leveraging CodeLens and Git blame to expose your Git history at every line of code. Seamlessly navigate and explore Git repositories, gain valuable insights via powerful comparison commands, and unleash the full power of Git without breaking your development flow. GitLens Pro users benefit from additional visualization and collaboration features that can be used on private repositories, like the Commit Graph (a fan favorite from the GitKraken Client–now available in GitLens), Worktrees, Visual File History, and GitHub Enterprise integration!
Why Students Love GitKraken