GitKraken Client On-Premise
Trusted by organizations in which trust is mission critical
Get ready for your free 28-day team trial of GitKraken Client
Now, any members of your team can experience all the GitKraken Client features, plus onboarding & support services, 100% free of charge.
We'll set up your trial and send you the details shortly.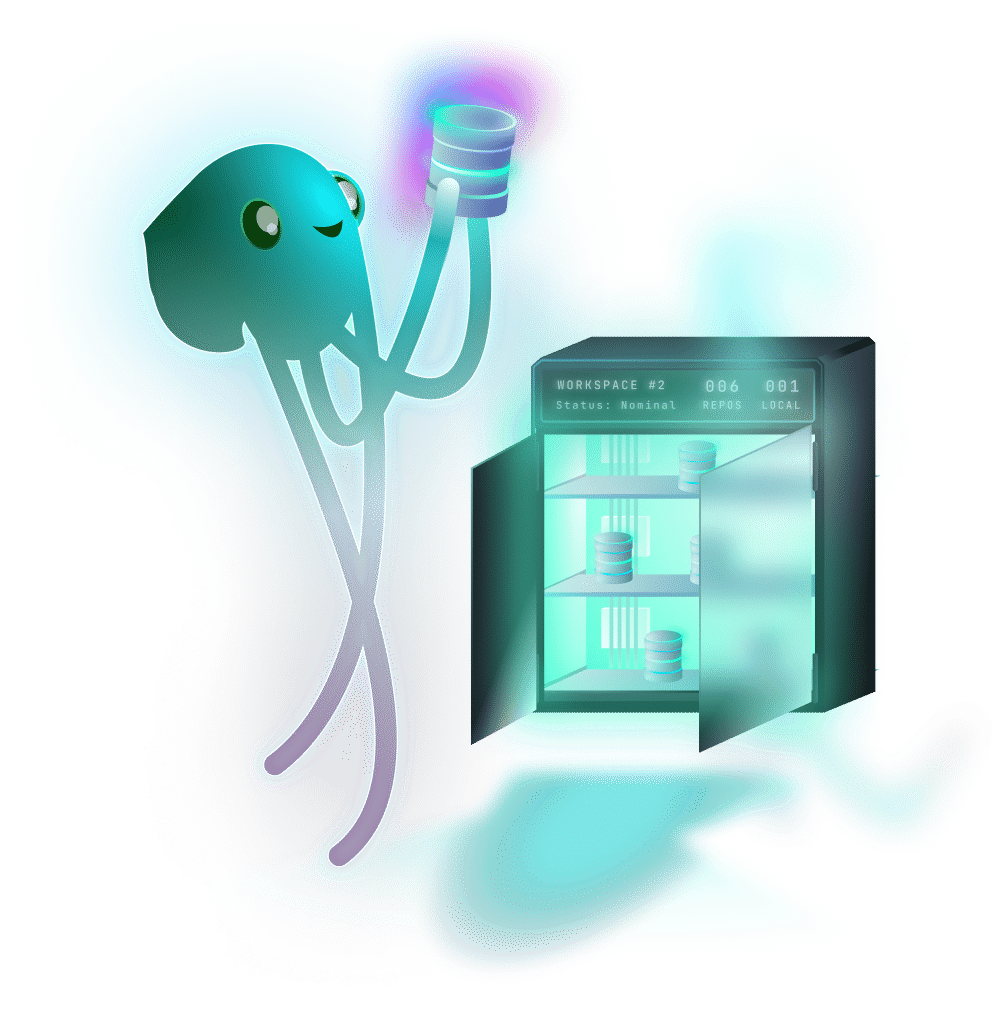 World-Class Developer Productivity – with Even Greater Security
GitKraken Client is designed to meet the needs of millions of developers with its intuitive GUI, powerful terminal, and all the features you'd expect from the world's most popular Git client. But in addition to helping your engineers be more productive, GitKraken Client On-Premise also enables organizations in highly regulated industries to maintain unparalleled security in their license management and distribution. We offer GitKraken Client On-Premise solutions with a self-hosted license server, or a serverless alternative with license keys.
We'll Help You Get Started with GitKraken Client On-Premise
We're here to help you get set up and answer any questions.
Enterprise-Grade Integrations and Support – at Inexpensive Prices
Mature engineering organizations choose GitKraken Client because we provide more than just best-in-class Git tools to improve developer experience. We also help customers with everything they need to be successful, from Git education, courses and certifications, as well as a rich Help Center full of product training and support resources.
GitKraken Client On-Premise also has deep integrations with secure hosting services such as GitHub Enterprise, GitLab Self-Managed, Bitbucket Server, and Azure DevOps along with support for Jira Server for issue tracking. And you get all this for less than $20 per month for each developer.
"GitKraken Client is now a standard across our entire R&D organization. Every action can be done in just a few clicks, which saves our developers a lot of time. The UI is so fast and intuitive that even our most experienced coders prefer this tool over the git command line."
GitKraken Client On-Premise License Management Options
Self-Hosted Server version: This is the recommended installed version of GitKraken Client On-Premise, as it allows users to login without leaving your internal network. Self-Hosted Server includes a license server, with LDAP support for user management. This version enables organizations to deploy software to their users, and control the version upgrade schedule. 

See Pricing
Serverless version:
Alternatively, we also offer a serverless version for those organizations who can't – or don't want to – stand up their own license server. While no license server is required, this option does require manual license tracking & management by the organization, as well as yearly discussions with GitKraken about usage.
See Pricing
Try GitKraken Client On-Premise 100% Free, Including:

Service & Support Resources

Free 30-day extended trial for your org

Customized training & onboarding session(s)

Complete GitKraken Client functionality

Customized resource package based on your tech stack

Group repos together with Local Workspaces

All supported integrations: GitHub Enterprise, GitLab Self-Managed, Bitbucket Server, Azure DevOps, Jira Server

Additional training sessions when you add users

Self-hosted license server with LDAP or serverless license management option

Dedicated account representative

Full control over automated updates

Priority technical support

$18.95/month per developer (min 10 users), and flexible payment options, including PO, check, ACH or wire transfers

Learn Git library

of educational resources and a free Foundations of Git course & certification
We'll Help You Get Started with GitKraken Client On-Premise
We're here to help you get set up and answer any questions.
DUNS #: 185863136
CAGE CODE: 55Y43
NAICS CODES: 511210, 541519, 423430
Capabilities statement available upon request.