Last week, in response to the executive order banning entry of refugees and visa holders from seven countries into the US, Axosoft Founder Hamid Shojaee announced that Axosoft would be donating 100% of GitKraken Pro revenues to the American Civil Liberties Union (ACLU), over the course of 3 days.
We were not alone in taking a stance against what many have been calling the 'immigration ban'. Multiple prominent executives of tech companies have also shown their support by offering to match donations to the ACLU: Stripe CEO Patrick Collison, Nest founder Tony Fadell, Slack CEO Stewart Butterfield, and Facebook's head of advertising Andrew Bosworth, just to name a few.
Thanks to tech executives and nearly 1 million people who have made online donations, the ACLU has received over $79 million in new contributions since the election. We're happy to announce that we'll be adding another $17,030 to that total!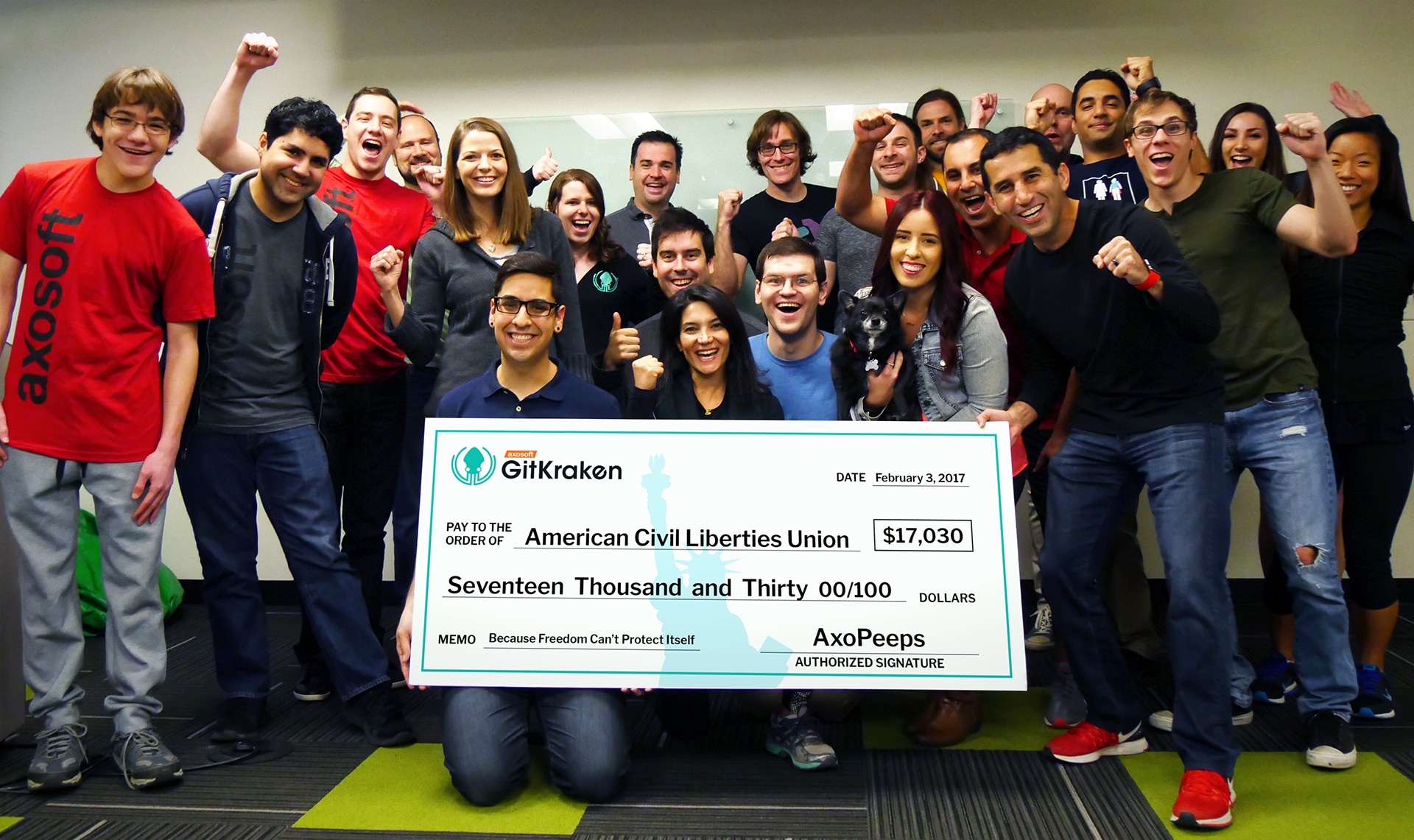 The ACLU is using these donations to continue its 97-year-long battle for justice, equality, and democracy. The ACLU has even been accepted into the winter batch of companies enrolled in top Silicon Valley startup accelerator Y Combinator. The nonprofit will receive mentorship and guidance on how to best utilize donations to grow the organization and its infrastructure.