Support for Jira Server products ends on February 15, 2024
GitKraken is committed to making your move to Git Integration for Jira Cloud or Data Center as easy as possible. Take advantage of dual licensing, extended trials, and discounts before the end of the year to ensure an easy transition for 2024. Contact us
Get 20% off of your Cloud or Data Center subscription
Start a trial of Git Integration for Jira Cloud or Data Center by November 30 and purchase by December 31.
Next steps for Server customers
Git Integration for Jira Cloud gives you the same great features of server (plus more) with the ease of management that comes with the cloud. We  take data security seriously, maintaining SOC2 compliance and offering multiple data residency options. 
Git Integration for Jira Data Center provides a familiar experience for server customers. Take advantage of additional scalability options (e.g. multiple nodes) plus access to new features that help your team work more efficiently in Jira.
Git Integration for Jira cloud has seen major additions over the years. We introduced CI/CD for Jira to incorporate build and deployment information, and recently launched Team Insights for Jira to provide a broader view of git activity across multiple issues at the same time. Plus, now your team can take advantage of dark mode across all of our pages.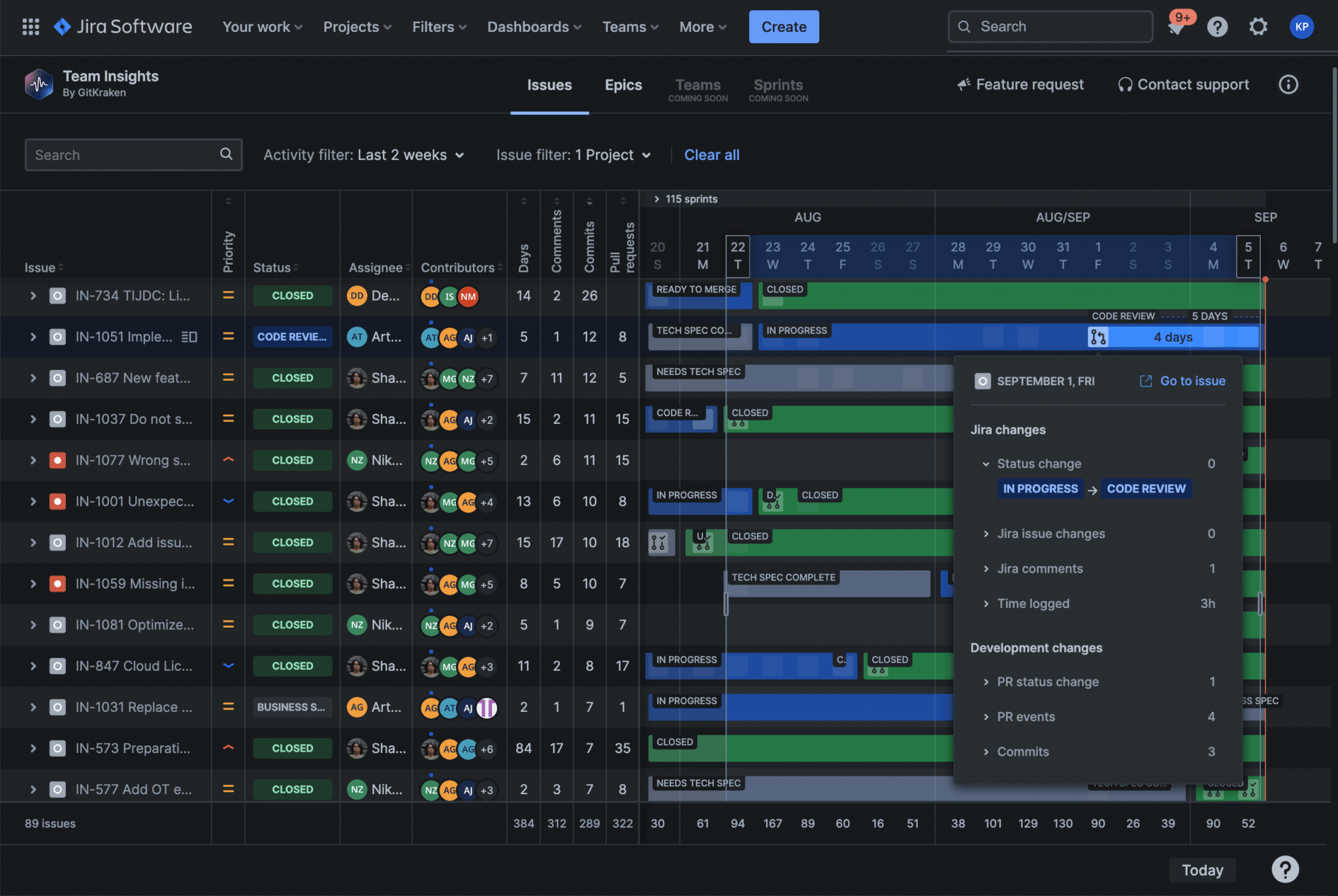 Moving from server to cloud or data center is as easy as reconnecting and reindexing your integration(s). Our migration guide walks you through everything you need to think about.
Reach out to our support team and we'll help with planning your move, answering any questions you have, or providing a demo of Git Integration for Jira Cloud.