Azure DevOps is a set of DevOps solutions created by Microsoft. Azure Pipelines is one of the services, and it's used to automate builds and deployment to many cloud providers, especially Azure.
If your enterprise is developing a .NET, Java, Node, PHP, or a Python app, Azure Pipelines can help you set up a highly customizable continuous integration (CI) and continuous delivery (CD) pipeline.
AWS CodeBuild is a fully managed continuous integration service that compiles source code, runs tests, and produces software packages that are ready to deploy. There are no servers to provision and scale, or software to install, configure, and operate.
AWS CodeBuild belongs to a family of AWS Code Services, which you can use to create complete, automated software release workflows for continuous integration and delivery (CI/CD). You can also integrate CodeBuild into your existing CI/CD workflow. For example, you can use CodeBuild as a worker node for your existing Jenkins server setup for distributed builds.
GitLab CI/CD not only tests and builds projects, it can also be used to deploy them in your infrastructure. GitLab provides a full history of your deployments for each environment. It also keeps track of your deployments, so you always know what is currently being deployed on your servers. If you have a deployment service such as Kubernetes associated with your project, you can use it to assist with your deployments.
GitLab helps automate the release and delivery of applications, shortening the delivery lifecycle, streamlining manual processes, and accelerating team velocity. With zero-touch continuous delivery (CD) built right into the pipeline, deployments can be automated to multiple environments like staging and production, and the system automatically knows what to do without being told – even for more advanced patterns like canary deployments. With feature flags, built-in auditing/traceability, on-demand environments, and GitLab pages for static content delivery, you'll be able to deliver faster and with more confidence than ever before.
Kubernetes is an open source container-orchestration system for automating application deployment, scaling, and management. Originally a Google product, Kubernetes is now maintained by the Cloud Native Computing Foundation.
Docker and Kubernetes aren't direct competitors. Kubernetes is a container orchestrator for container platforms like Docker. All the major cloud providers support it, so if your enterprise is moving applications to the cloud, Kubernetes is a solid choice. It provides a common framework to run distributed systems so development teams have consistent infrastructure from development to production for every project. Kubernetes can manage scaling requirements, availability, failover, deployment patterns, and more.
While Kubernetes is a robust tool, it is also notoriously complex and may add unnecessary or unwanted overhead to your DevOps toolchain. Many public cloud services like AWS and Azure provide some orchestration capabilities that may serve your enterprise's needs.
Docker is a tool designed to make it easier to create, deploy, and run applications by using containers. Docker containers combine software and its dependencies into a standardized unit for software development that includes everything it needs to run: code, runtime, system tools and libraries. Enterprise teams use Docker containers to ensure applications always run the same, and to make collaboration as simple as sharing a container image.
Not only does Docker rank as the #1 container tool on this DevOps report, in Stack Overflow's 2019 Developer Survey, Docker came in as thes #3 "most common platform," with 35% of professional developers reporting they've developed on the Docker platform. Docker also ranks as the #2 "most loved platform" in the same report.
Amazon Web Services (AWS), as the name implies, is an Amazon service that provides on-demand cloud computing platforms and APIs. If you're using other AWS developer tools to host code, build, test, and deploy your applications to AWS, then consider extending your DevOps toolchain to run containers on AWS.
If your enterprise chooses AWS, you'll set up one of two container orchestrators: Amazon Elastic Container Service (ECS) or Amazon Elastic Kubernetes Service (EKS). If you're familiar with AWS constructs and APIs, ECS is a great place to run your containers. ECS is deeply integrated with AWS services such as Identity and Access Management (IAM), Amazon Virtual Private Cloud (VPC), and Amazon Route 53. If you use Kubernetes, EKS is a secure, reliable, and scalable way to run Kubernetes.
Google Analytics is a powerful analytics and monitoring tool that enables enterprise teams to collect, configure and analyze crucial data. This tool provides insights into user interactions with websites, web applications, Android and iOS apps. Developers can utilize Google Analytics' robust APIs to build comprehensive reports and custom configurations.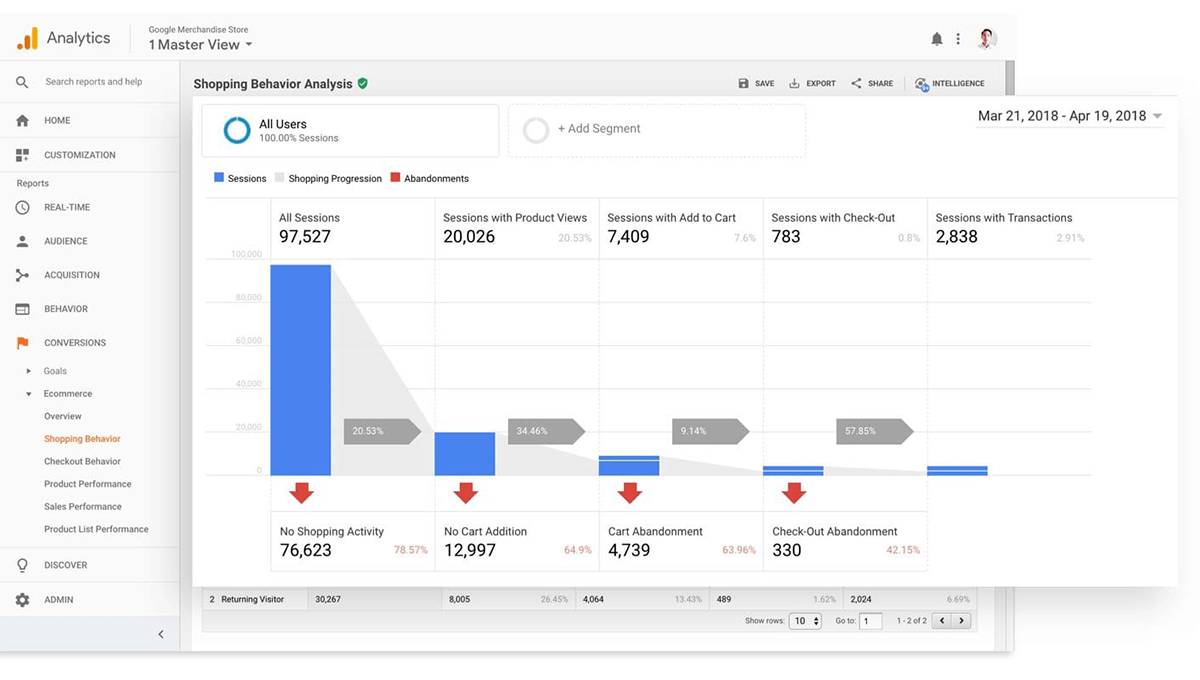 Grafana is an open source analytics and monitoring solution that supports dozens of databases natively, to pull in data from all your sources. It's extremely visual, from heatmaps to histograms, graphs to geomaps, and all kinds of dashboards. Grafana also allows teams to set up alerts and notifications via Slack, etc.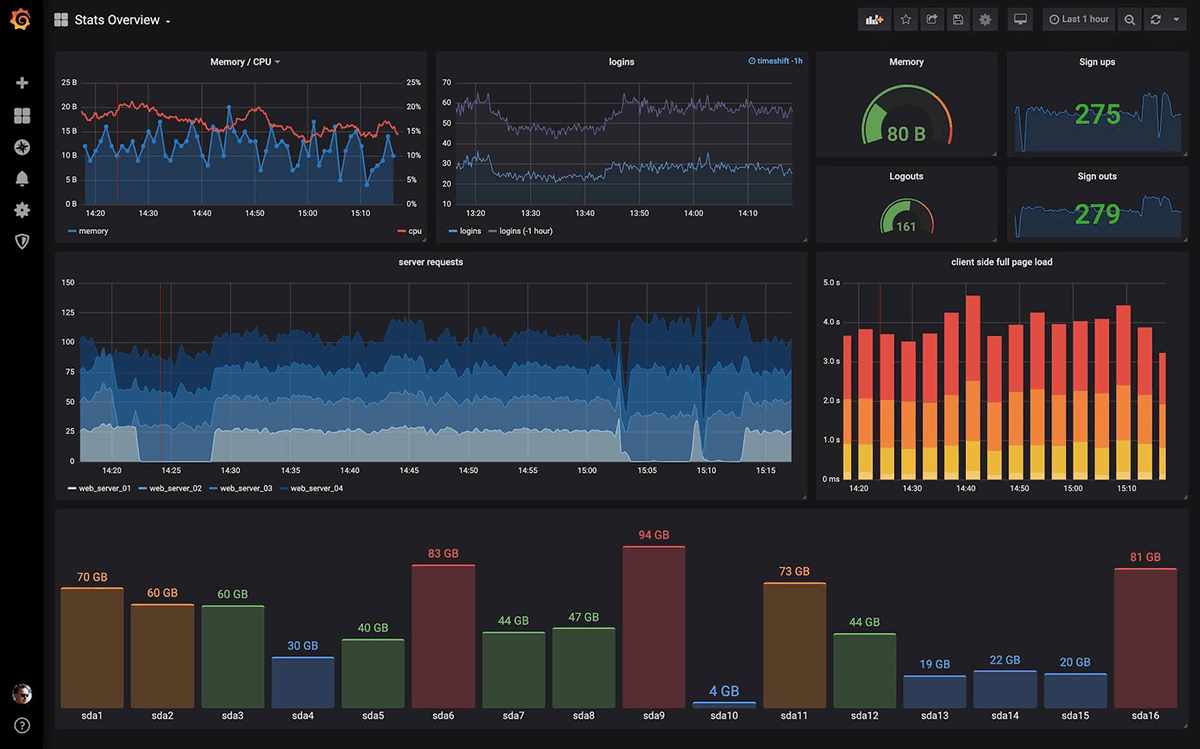 Azure Monitor is a Microsoft tool that provides full observability into your applications, infrastructure, and networks. Implement full-stack monitoring, get actionable alerts, and gain insights from logs and telemetry with Azure Monitor.
Amazon CloudWatch is a monitoring and analytics service built for DevOps engineers, developers, site reliability engineers (SREs), and IT managers. CloudWatch provides the data enterprise teams need to take action. Use this tool to monitor applications, respond to performance changes, optimize resources, and get an overview of operational health.
CloudWatch collects monitoring and operational data in the form of logs, metrics, and events, providing insights into AWS resources, applications, and services that run on AWS and on-premises servers.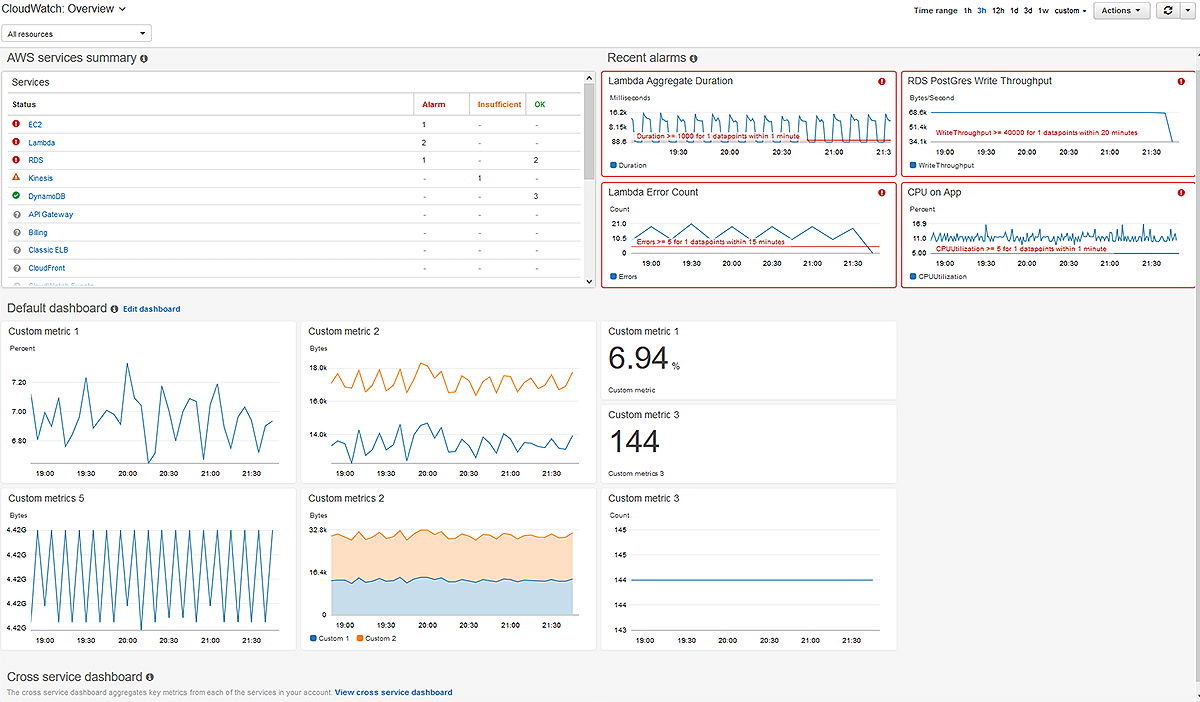 Slack is a cloud-based instant messaging platform, with video calling, that logs the history of conversations and organizes them into channels based on topics. It has taken over as a real-time alternative to email within enterprises. Development teams use Slack to get access to key information and experts company-wide; review and collaborate on projects; track real-time performance data from multiple systems to resolve issues faster; streamline and automate workflows by connecting to other services and platforms.
Slack integrates with popular project management and issue tracking tools like Jira, GitKraken Boards and Trello to monitor new bugs and tasks as they come in, and to respond without context switching. Slack also integrates directly with GitHub, GitLab and Bitbucket.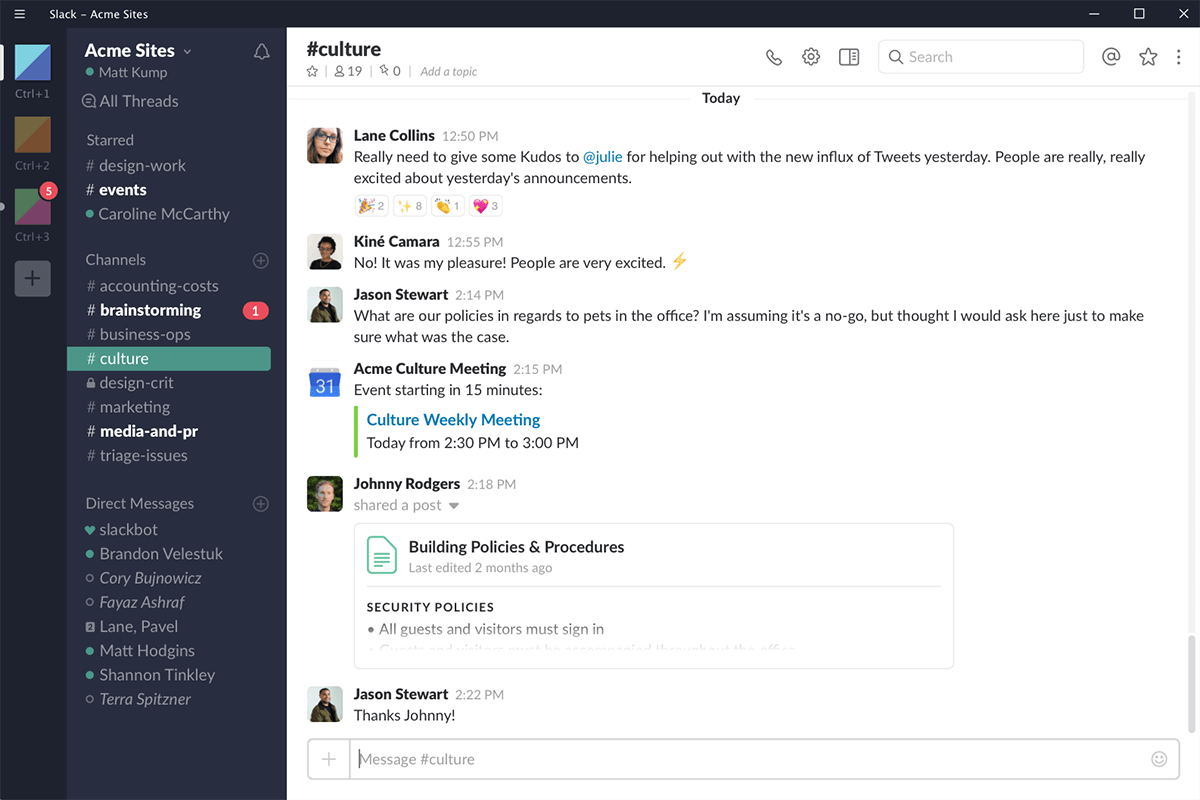 Microsoft Teams is a communication platform that combines chat, video meetings, file storage, and application integration. If your enterprise is reliant on the Microsoft suite of tools, this is an ideal hub for team collaboration in Office 365. In Teams you can access, share, and edit Word, PowerPoint, and Excel files in real time.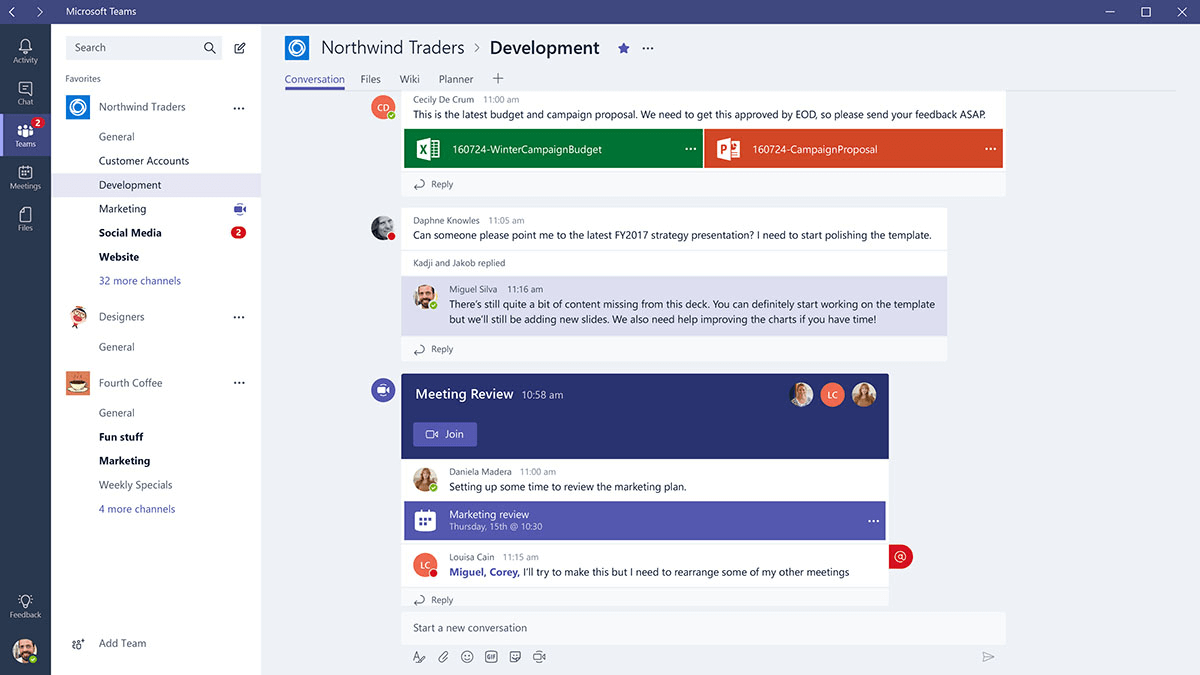 Conclusion
Leading enterprises are undergoing DevOps transformations to gain a competitive advantage by delivering their technologies faster and more securely. A DevOps transition involves many facets, including evolving employee mindsets, teaching new skills, and introducing the appropriate tools. This report focused summarizing the best DevOps tools from 2,700 trailblazers who have already successfully implemented them.
Download and share this report with other stakeholders to showcase the importance tools play in a DevOps transformation. From our report findings, it's clear that high-performing software engineers and IT leaders choose useful and usable tools to improve productivity and deliver value during the DevOps transformation. They also automate and integrate tools into their toolchains, freeing up time to spend on new development, and debunking the argument that it's too time-intensive or expensive to implement tools.